New carbon removal solutions join Wren Classic (Nov 2023)
Wren Classic includes a mixture of traditional offsets and carbon removal technologies.
Both project types are critical in the fight against climate change, and we've been actively searching for impactful carbon removal solutions that sequester carbon for thousands of years. We're thrilled to add two more of these to the Wren Classic Portfolio.
New additions to your portfolio
Enhanced weathering on rice paddies–this project spreads crushed rock on rice paddies, accelerating CO2 absorption and supporting local farmers.
Bio-oil carbon removal–this project converts biomass residue into carbon-rich bio-oil and injects it deep underground for permanent CO2 storage.
Updated portfolio allocations
The funding allocations for the Wren Classic Portfolio have changed: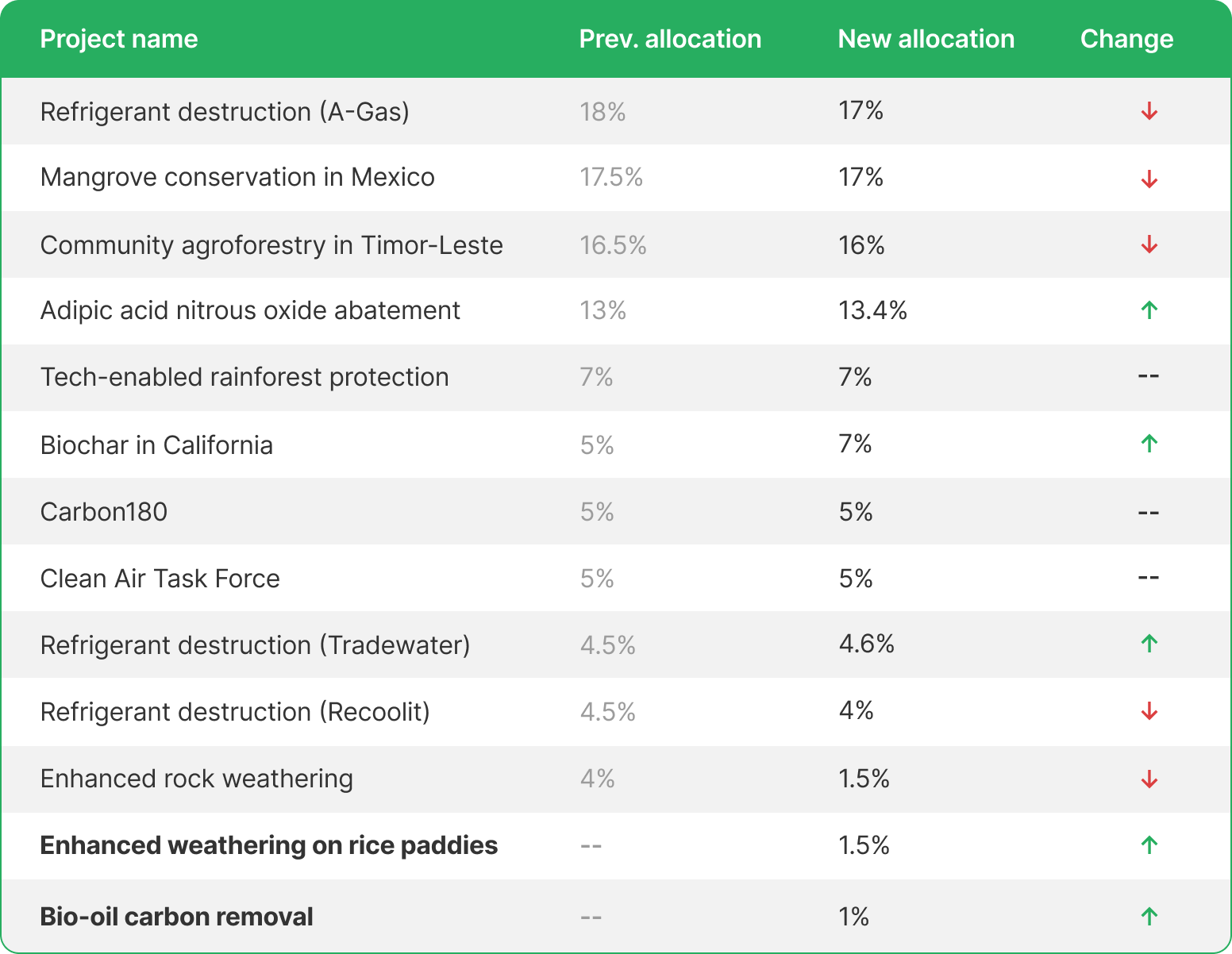 If you have any questions, send us an email and we'll get back to you shortly.
Thank you,
The Wren Team 🧡
Recommended:
What does 'global warming potential' measure?
August 10, 2020